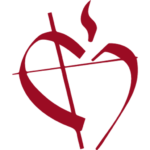 St. Vincent de Paul Catholic School
St. Vincent de Paul Catholic School does not discriminate on the basis of race, color, national or ethnic origin in admissions or in the administration of its educational policies or other school-administered programs.
St. Vincent de Paul School opened its doors in september, 1959 for students in grades 1 – 5 at a temporary building on the west side of Phoenix. Four Daughters of Charity were among the first teaching staff. Over the years, more than 60 Daughters have continued this service to the families of SVdP and the surrounding communities.
Today we are serving almost 500 students in grades Preschool-8th grade. We are sponsored by the Daughters of Charity Foundation and have 2 Daughters of Charity on our school staff. In addition, we have 52 lay staff members to serve our school community.
Catholic Education
Interested in St. Vincent de Paul Catholic School?